Hi friends!
I was talking to Bobbi the other day at maybe 2am, 7am, 11am or really non stop every single day for the last few years…But the thing I've learned since being with Castle Rock Realty is that no day is the same in real estate.
My role is weird and I really like it. I like to juggle 900 things at the same time. I just function best that way, so it really fits. Castle Rock Realty is a team of really diverse, go getters, that are all going 800 different ways at 800 mph.
So what I do, is try to keep up, with all of those different directions and help them really showcase their listings, while they can continue to focus their attention on their customers. And really doing what they do best, you know, bringing buyers and sellers together.
Occasionally I'd like to recap on some of those 800 directions and give you another look at some of the new listings that I've visited recently!
Last week Sunday, I finished up our brand new Castle Rock Realty Brochure. I don't know why the team has called it a brochure. To me, it's like a book, maybe a magazine, but it's really neat. It has all of the current Castle Rock Realty listings in it, prices, addresses, photos, and of course our agents.
Now, I was super excited about this project. Diane was eerily thrilled that I was excited about it, which should have made me throw a red flag up, but I like to just put my head down and work. I worked on this brochure, for 90 days in the past month. Yes, 90 days in one month. The challenging part was how much the market changes and how active our agents are at selling the properties. Once I'd complete a page, we'd have another sold. Once I edited it, there was a price change. Once I resized the page, we had a new listing, etc. etc. etc.
I'm a millennial, but I'm a weird millennial. I enjoy saving, I love vacuuming, I do 1000 piece puzzles in one sitting, and I'm finally replacing carpet in my house from the 70s this year. BUT as a millennial, I'm very aware everything I do, I do it on my phone or my computer. So this year I'm going to be putting that brochure online and it will be edited regularly. Which means those 1000 piece puzzles might get dusty this winter. Because, if you remember, our agents are going 800 mph trying to sell your home or property. So I'll be spending my free time, editing.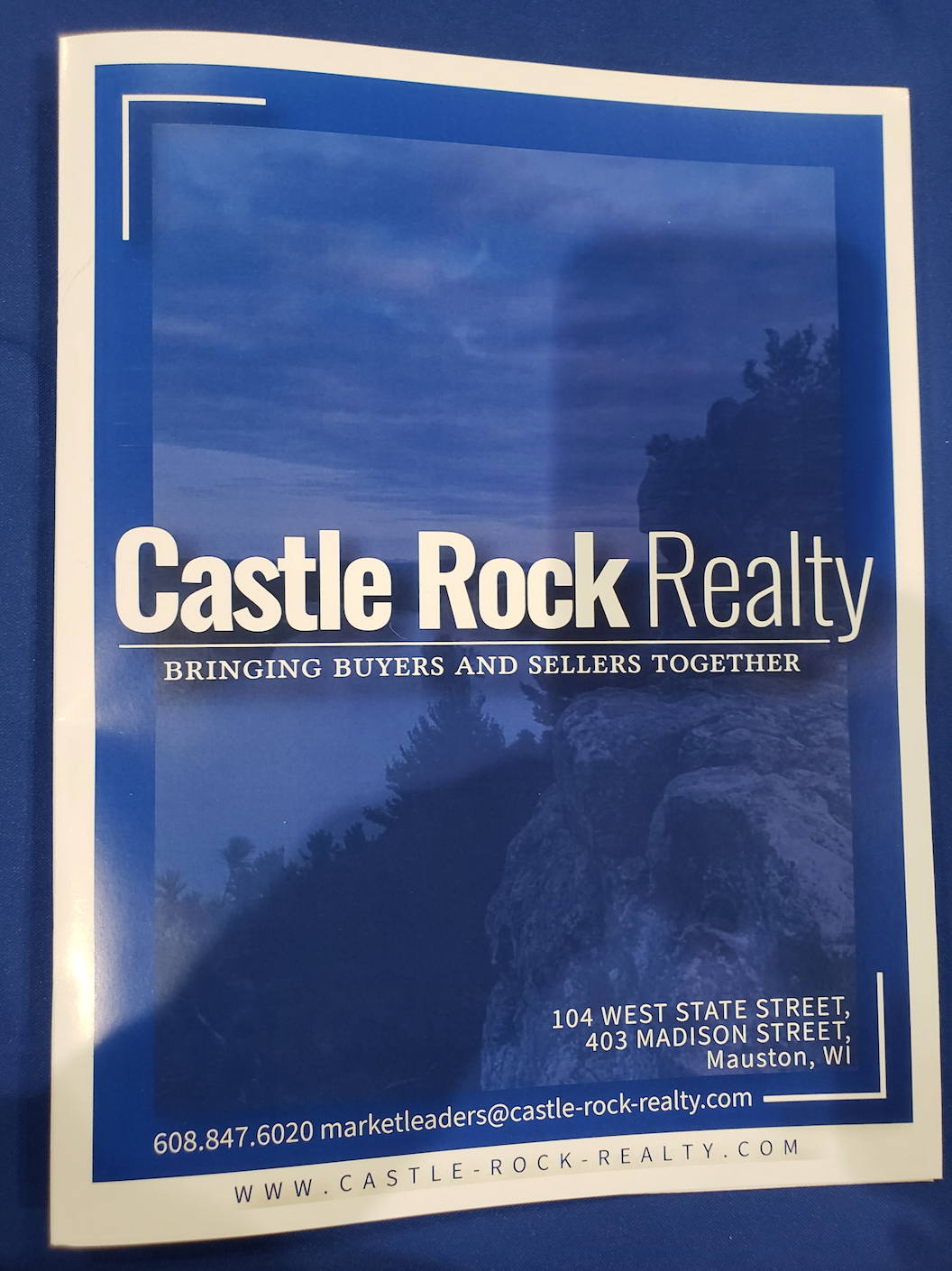 The Lake Home and Cabin Show was in Chicago this past weekend. And of course Castle Rock Realty was well represented to showcase all of our lake homes, properties, and cabins. Paul and Beata made it down before the storm, Beata drove home in it actually. But anyways, both of these agents needed marketing materials and fliers as well as the brand new Castle Rock Realty Brochure. The brochures were hot off the press from Concept Printing.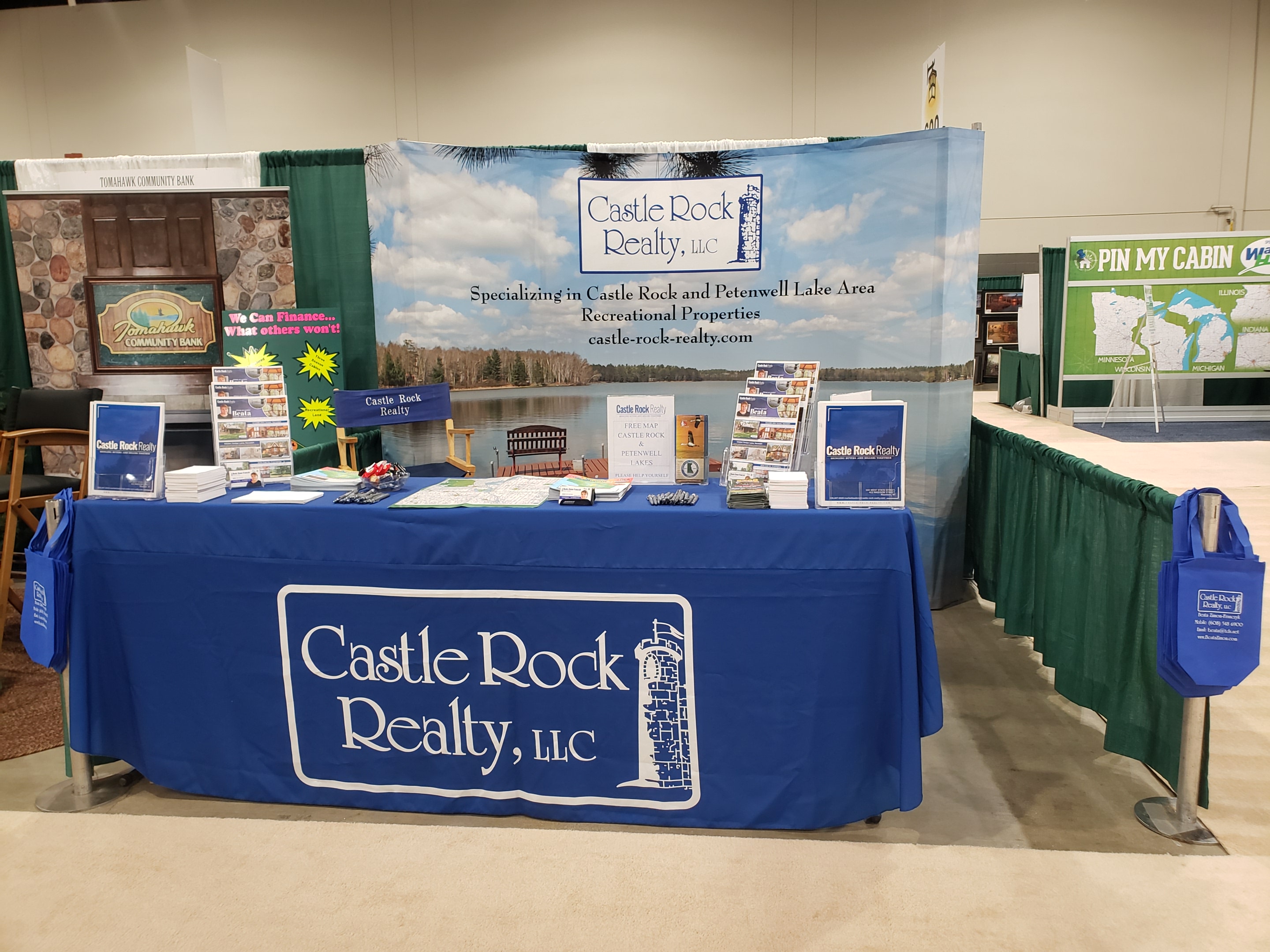 Another fun element of my work week is working with Paul and Lisa and their campground business. Now Paul and Lisa drive all over for their campground clients and they are incredibly dedicated and knowledgable about all things campgrounds and resorts. It's no surprise to me that they are #1 in Campground Sales in all of Wisconsin. They recently sold Harbor Lights and they needed to get some marketing materials ready. So I worked on a sold postcard for them, because really it's always a great time to list with Paul and Lisa on your side.
Now, that wasn't the only thing I was working on last week. I got to check out several new listings…
Last Sunday, I headed over to Half Moon Bay to take pictures of Kim Connors-Johnson's new listing. Now I love Half Moon Bay, it is without a doubt, my favorite waterfront community. One of my best friend's parents lives…wait, lived there. Kim actually just sold their house. And to be fair, I'm still waiting on the invite to their new home. So, Wayne and Chris, my number didn't change.
These condos in Half Moon Bay are awesome. They have a great 3 season porch with a view of the water. I'm not a real estate agent, so my terminology here is going to be a bit, Rickish. There are like three levels to these condos. One, main area for entertaining with an open kitchen and living, the 3 season porch, and then a bedroom and a bathroom in the back. Then there is a second level, which is probably called the master suite level with a bedroom, bathroom, and a HUGE walk in closet. Now this third level I think is so you can always say yes to guests. Every condo I have photographed in Half Moon Bay has had at least one bed on the third level. This one, has 6. So if you're popular or you want to popular this condo is WAITING for you. Click here to check it out.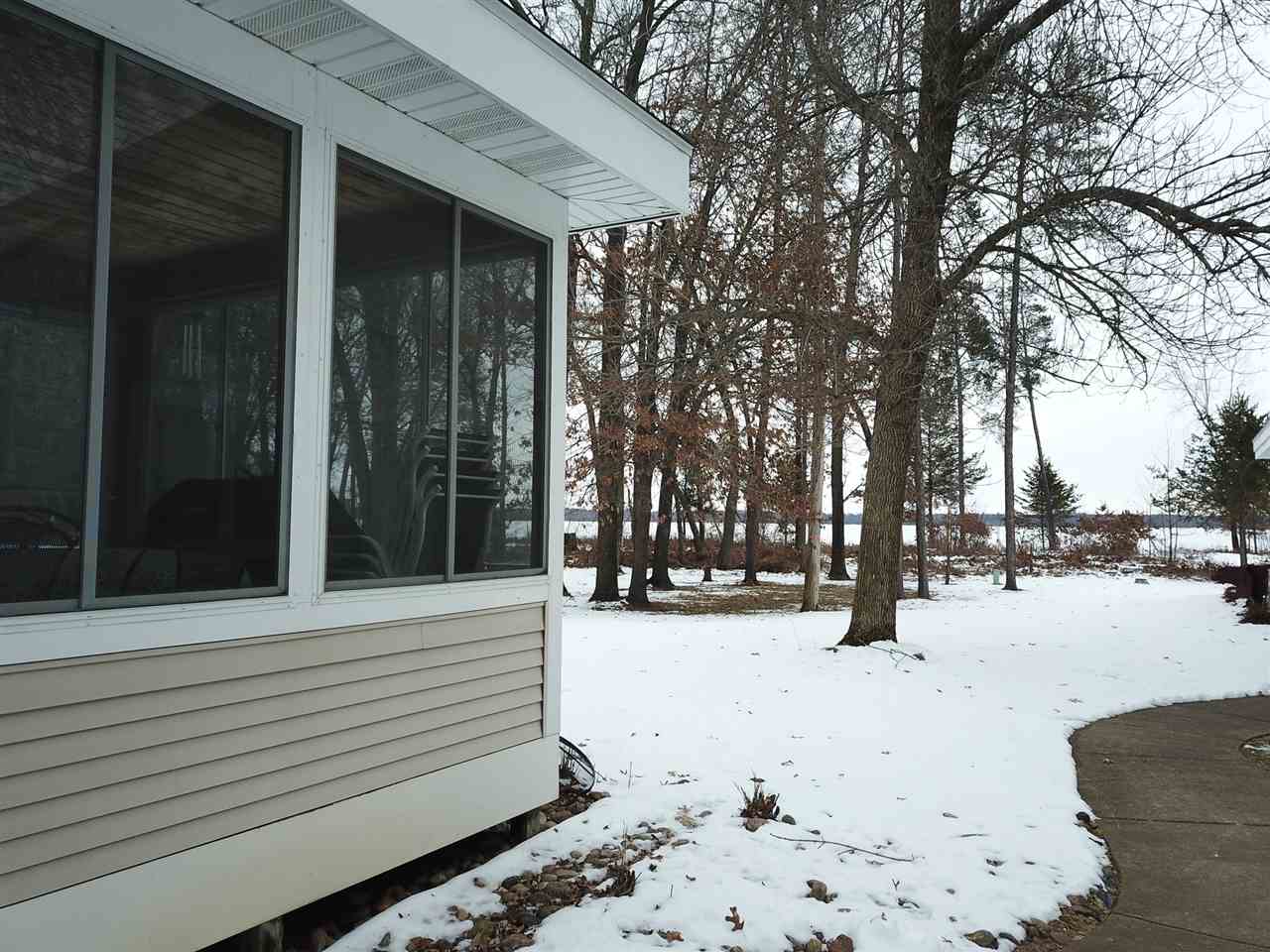 Later in the week, I met with Tricia Noble at her new residential listing in Mauston on Colfax Street. This house reminded me so much of my own home. I bought my house from the kindest family in New Lisbon. Edna, the owner, was extremely clean. I'm serious. The oven, an older model, it's probably from the 90s or 80s. To be honest, I don't know kitchen things, but it's old. It was sparkling, the inside was sparkling, and it didn't even have tinfoil in it on the bottom. She was that dedicated to keeping her oven clean. Which means, the rest of the house was also in great shape. If you do come over, please do not tell Edna the condition of the inside of her oven, that is now my oven. I make a lot a pizza. Anyways, this Mauston home was immaculate, just like my oven was before it met me. You can tell the owners lovingly took care of the home. Like my house, it has a huge front window to let the sun in. The basement is finished, I've been in a lot of basements these days, and this one, I didn't even think about putting my shoes on. It's that clean. And it's on a double lot! So you can easily play catch in the backyard. To learn more on this home, click here.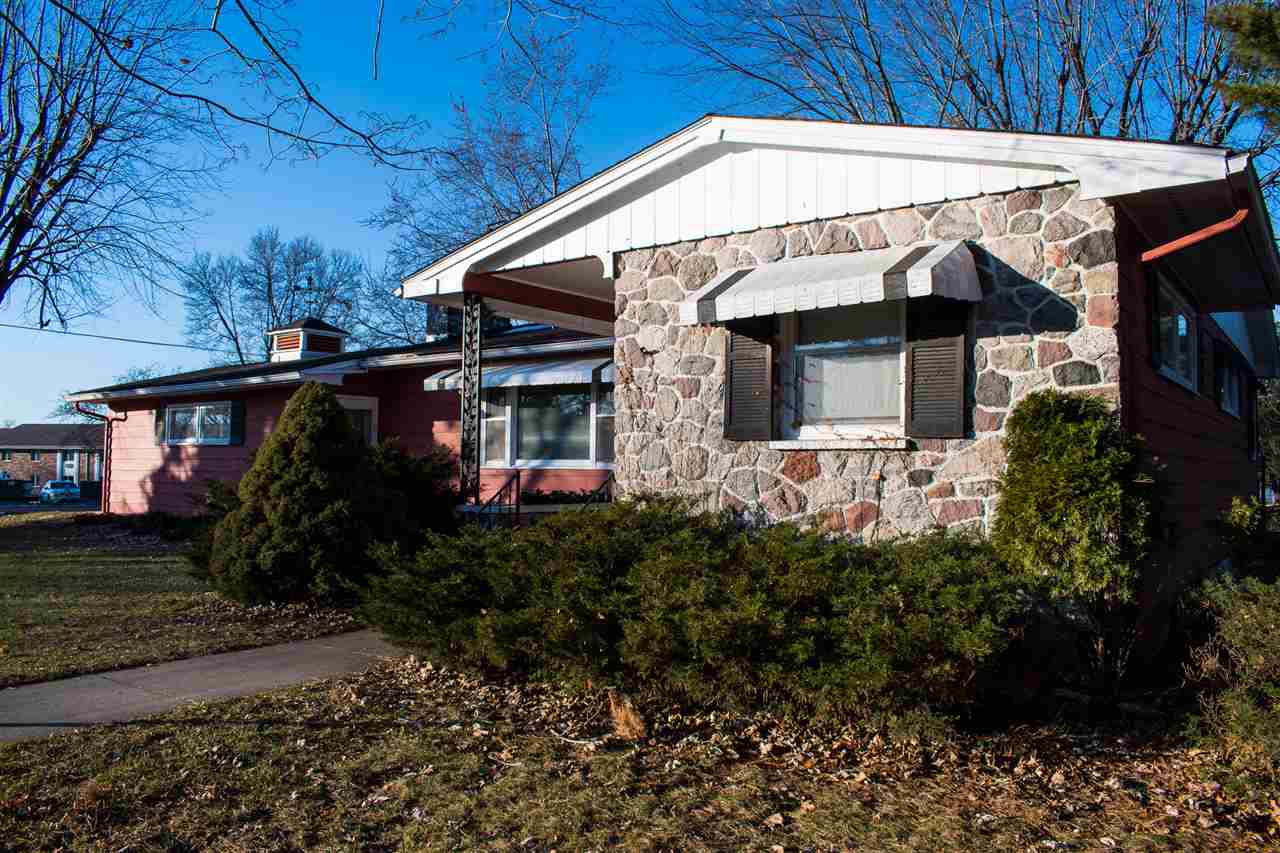 I then checked out two of Anita's listings for pictures. The first home was in Nekoosa. This house has windows for DAYS. I'm a really frugal human. My brother and I seem to have this competition of who can keep their house colder. I keep mine at 61. This Nekoosa house, with the windows, might always be at least 61. The light that flooded the kitchen was so warm, that if I lived there, I would consider learning how to cook. This home was incredibly spacious with over 2500 sqft, there is a walkout lower level, a nice back deck, a front porch, and two garages. It sits on over 4 acres and really those 4 acres felt like 20. Click here to check out this listing.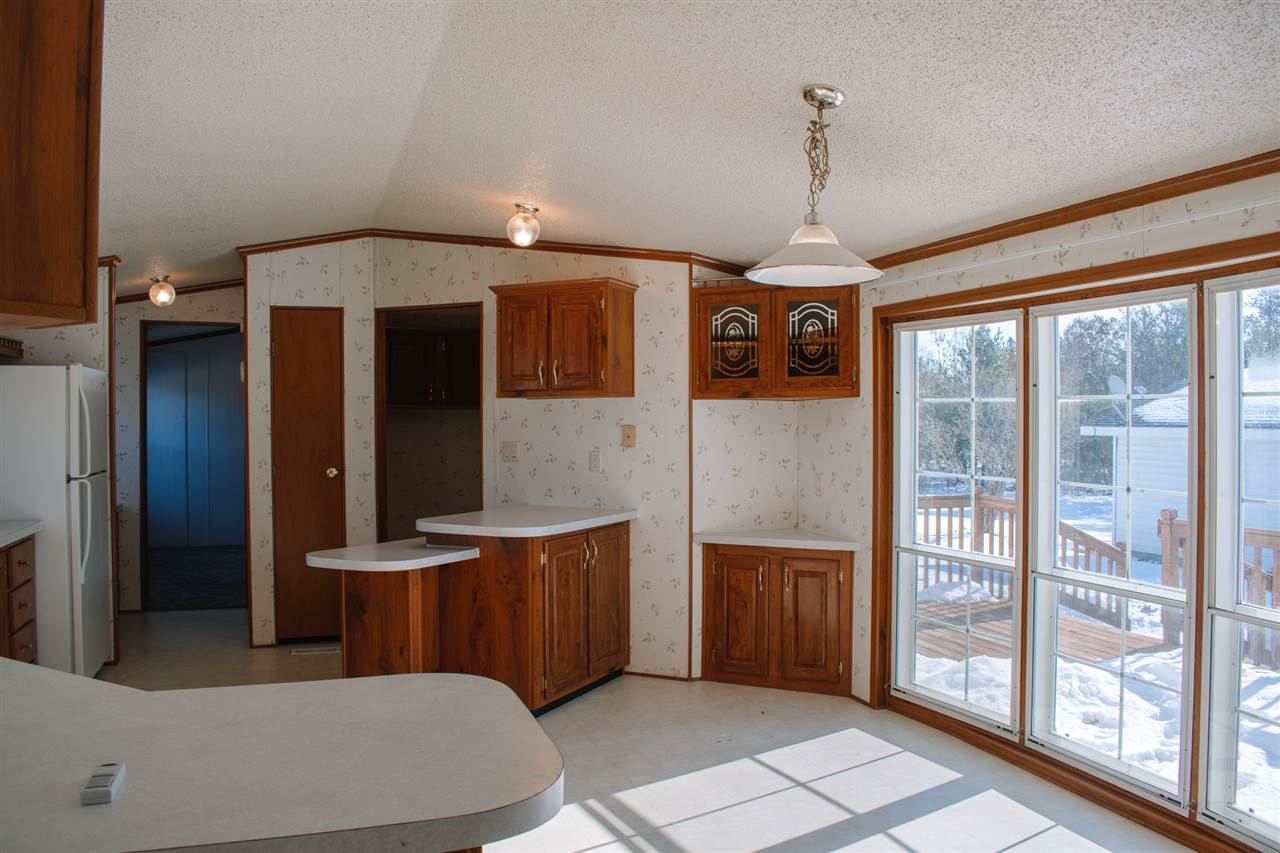 The second house of Anita's I visited was a residential home in Necedah. This house is completely remodeled. There is this huge living room. If you're into hosting family get togethers, this house is perfect. If you are not, do not post pictures of your new house, because people will just show up. Again, I don't cook, but the kitchen in this house is so nice and spacious, that there is a real chance you'll become a better cook. I don't eat in my dining room, ever. I actually converted it to an office. Ok, that's a stretch, but really, it's a table that holds all of my papers. BUT, I don't have kids. And this home has a perfect dining area right next to the kitchen. My parents have a lot of the same cooking skills that I do, but a lot of my favorite moments were around that table in the dining room, probably eating pizza or hot dogs. To check out this listing, click here.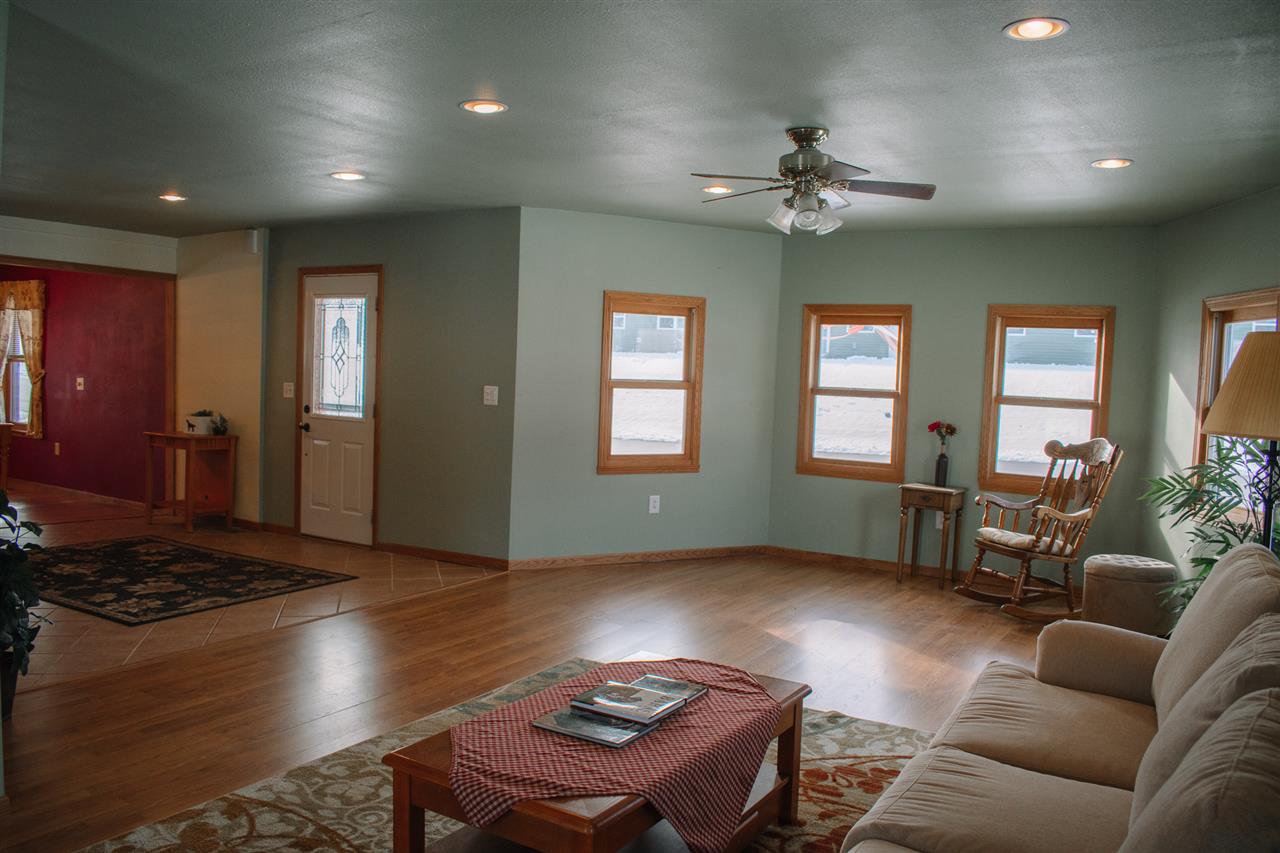 Then this weekend, I hit up the Dells for Bobbi and Jess. They are listing a condo that is right on Lake Delton. This 2 bedroom condo is perfect for family get aways and to make it even better…this condo can be placed in a rental program. I love the Dells and there is always somewhere to explore or see. I'm not big on the waterslides and t-shirt shops, but my best friend Lindsey used to live in the Dells and drove for the Dells Boat Tours.
I used to AVOID the Dells, but I found myself spending every minute I could hanging out, being on the river, and exploring with Linds. I think a lot of us local folk, do whatever we can to avoid the Dells. But, I kept going back for the views. The first time I hung out with her, she took me to Dells of the Wisconsin River. And yikes. I could have spent a week there. So, if you want a list of must see things, I'm your girl. To check out the Condo, click here.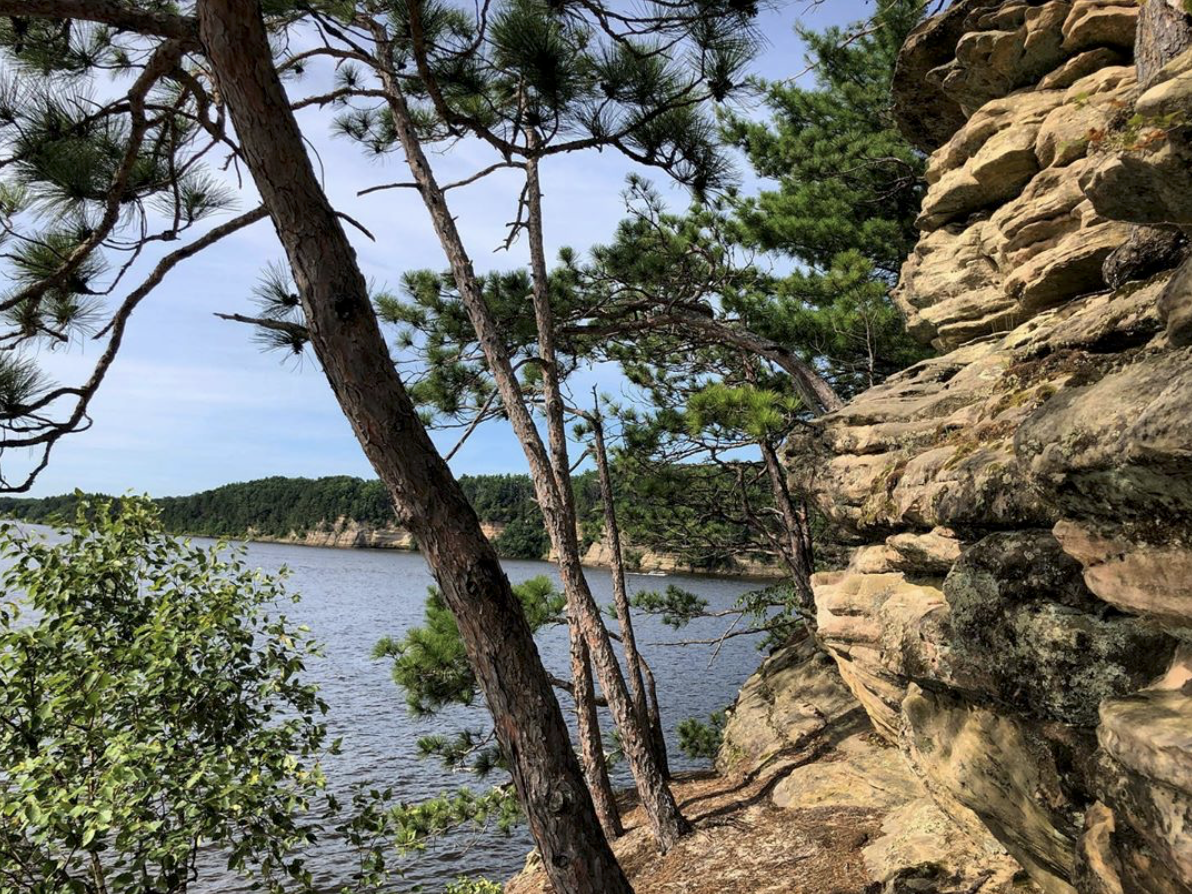 Anyways that was a big chunk of my side activities at Castle Rock Realty this week. Super excited for you guys to see a lot more of the things that are coming up in the near future. And I can't wait to edit and upload the brochure. Because of course, there's already some more sales.
All the best,
Ricki